See us at the Virginia Concrete Conference
Visit the Applied Polymerics booth at the 2018 Virginia Concrete Conference.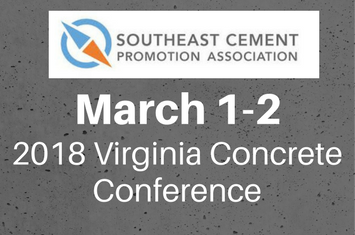 Come see us at the Virginia Concrete Conference March 1-2 in Richmond. This is a two-day forum on concrete pavements and structures and concrete materials. The focus is on technical advancements and the viability of concrete for transportation applications. We at Applied Polymerics have used traditional and cutting-edge methods and materials in transportation projects for nearly 25 years. Let's talk about how Applied Polymerics can solve your transportation infrastructure problems on time and on budget.
Virginia Concrete Conference
March 1-2, 2018
The Westin Richmond
6631 West Broad Street
Richmond, Virginia